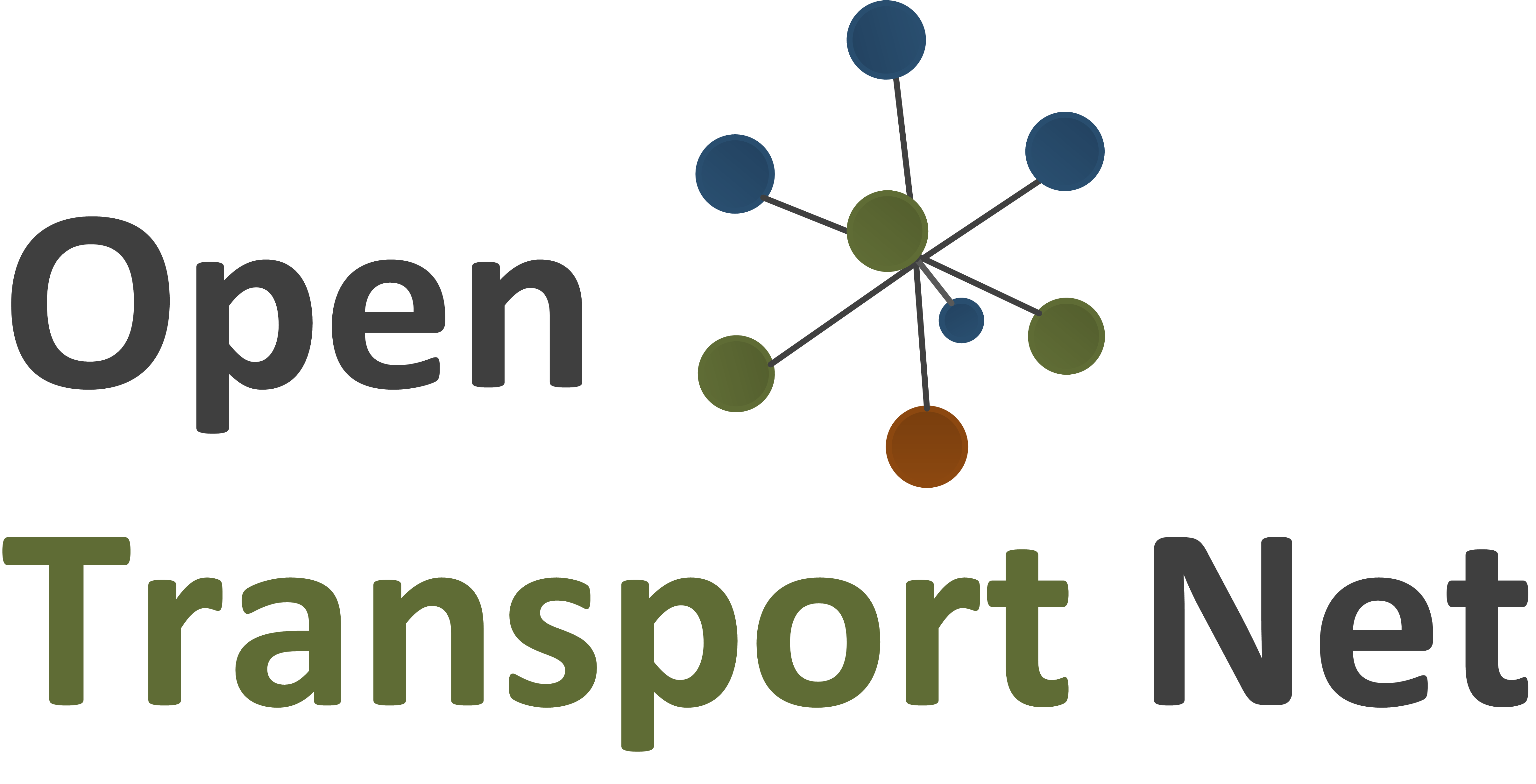 Project title: Spatially Referenced Data Hubs for Innovation in the Transport Sector (OpenTranspotNet)
Co-funded by: EU ICT Policy Support Programme
Call and objective: CIP-ICT-PSP-2013-7, 2.2a Open Data
Grant Agreement No: 620533
Duration: 02/2014 – 01/2017
Total budget: 4.64 million €
Consortium: 14 partners / 6 countries
Website: http://project.opentransportnet.eu/
OTN portal: http://opentransportnet.eu/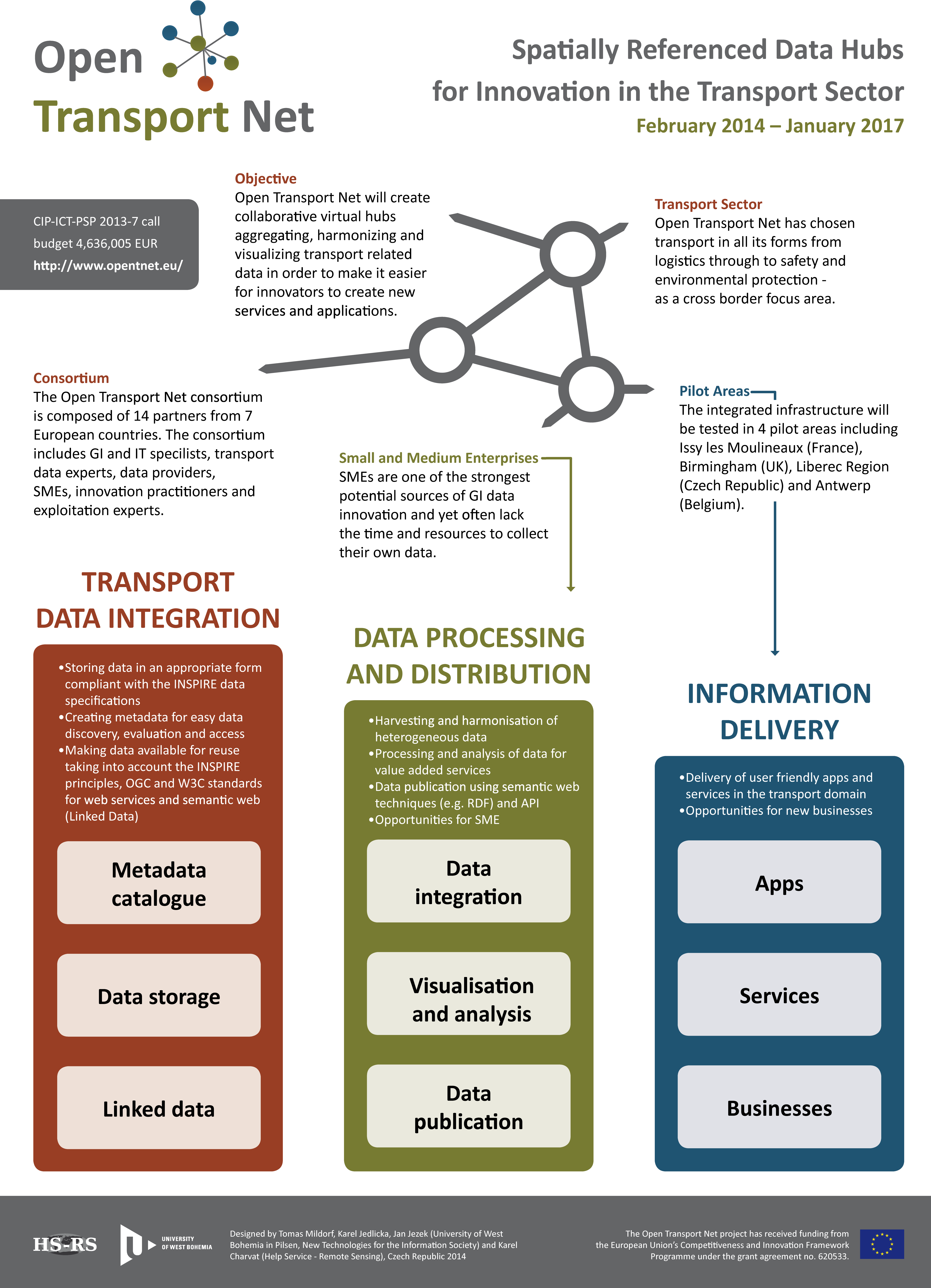 OpenTransportNet (OTN) was addressing key challenges hindering the use of geographic information (GI) in Europe. Standards and tools have been identified as two main issues around which these challenges revolve. Standards because they can be difficult to apply in practice, even by experienced users; tools because their features are often inaccessible to non – technical ordinary citizens – the greatest source of innovative potential in every country.
OTN created collaborative virtual hubs where everyone from individuals to SMEs to city managers can access harmonised data and visualise it using simple tools.
» UWB was responsible for harmonising spatial data for the pilot areas, development of the Open Transport Map including traffic intensity models and advanced visualisations using WebGLayer. «